1) The outer ring raceway is spherical and has self-alignment.
Even if the inner ring, the steel ball and the cage are slightly skewed relative to the outer ring (but the relative inclination of the inner and outer rings should not exceed 3 degrees), they can still rotate; therefore the bearing is self-aligning, independent of the shaft relative to the bearing box Impact of misalignment
2) It can bear larger radial load and certain axial load.
The load capacity is large. Because the internal structure of the outer spherical ball bearing is the same as the 6200 and 6300 series of deep groove ball bearings, the IB seated outer spherical ball bearing can not only accept radial load, but also accept larger axial load. At the same time, bearing operation noise is low.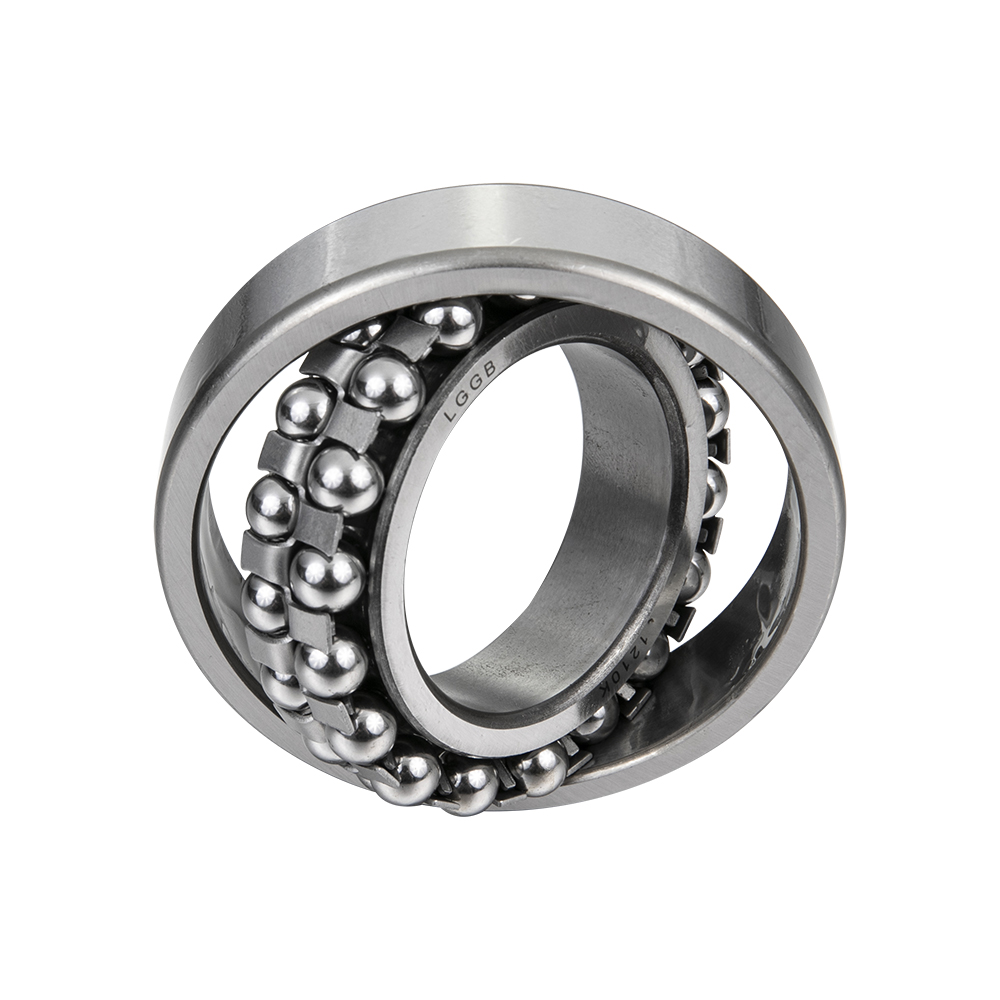 3) Long service life.
Long service life The outer spherical ball bearing with seat is generally used in harsh operating environments such as mud, dust, humidity and high temperature. The smooth grease inside the bearing will degenerate in a short period of time. Therefore, it is necessary to grease the outer spherical ball bearing with a seat within a proper time and distance to make it smooth again, and replace the degenerated smooth grease with fresh smooth grease. IB cast iron outer spherical ball bearings are equipped with grease nipple, which can be smooth from the beginning to ensure perfect function and long service life in any operating environment.
4) Better sealing function.
Outer spherical ball bearings with excellent sealing function are equipped with heat-resistant, oil-proof rubber sealing rings and steel plate dust cover combined sealing on both sides. The dust cover is installed on the outer diameter of the inner ring of the bearing and rotates with the inner ring, which can effectively prevent foreign matter from entering the inside of the bearing, and can protect the bearing against external pressure. This combined seal composed of the sealing ring and the dust cover can hinder Dirt, dust, and water enter the bearing, and together can prevent the leakage of the smooth grease inside the bearing. The bearing can adhere to the perfect operating function application field even in the harsh operating environment.
5) Usually can not accept pure axial load
Suitable for those bearings that can cause considerable shaft deflection or misalignment, such as fine appearance, low-noise motors, automobiles, motorcycles, woodworking machinery, transmission shafts of textile machinery, mining machinery, electromechanical equipment, plastic machinery , Work equipment, medical equipment, fitness and sports equipment and general machinery.
---
Post time: Oct-13-2021